November, 2 2021 | 2 min read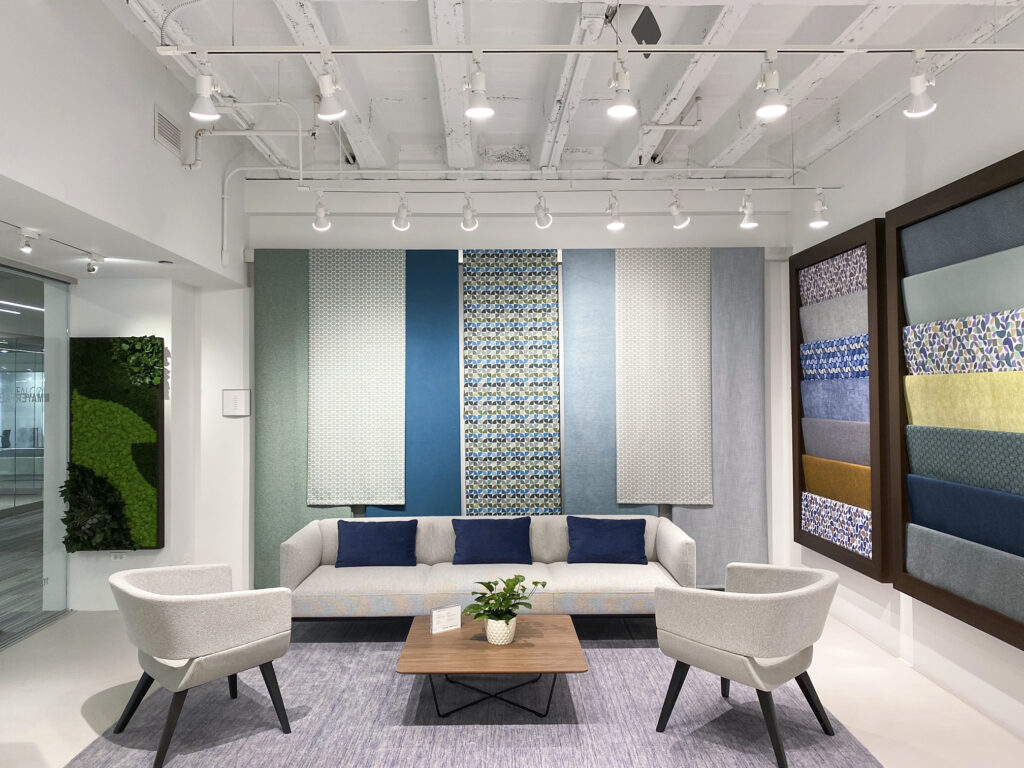 Missed NeoCon 2021? We've gathered a few resources to recreate the NeoCon experience.
Three incredible days of innovative designs, new products, and valuable connections! Thank you to all of the collaborators who ensured that NeoCon 2021 was a success and granted us the opportunity to showcase our newest patterns in-person to the design community. Stay tuned for more details about what we have in store for next summer!
Explore Featured Showroom Patterns
The theme for our Chicago showroom for NeoCon 2021 was durability, cleanability and longevity. Attendees that stopped by Mayer Fabrics received an exclusive preview of coated and woven product, including our new Crypton® launch and future Supreen™ releases.
The full product list includes the most recent product releases, the Crypton® Structures Collection and Nomad + Voyager, as well as upcoming patterns, Zip, Midway, Centric (Crypton®), Scout (Supreen™), Legacy (Supreen™), Haven (Supreen™), Arcade, Carousel and Balance. Pattern Fanfare, a Crypton® favorite from the Fiesta Collection, was reintroduced at NeoCon 2021 featuring new colors that are launching in 2022.
For information about the upcoming coated products and Supreen™, please contact your Mayer Fabrics Account Manager. To view our latest patterns, visit the 'New Product' page to sort by type, style, color, abrasion, features and cleaners.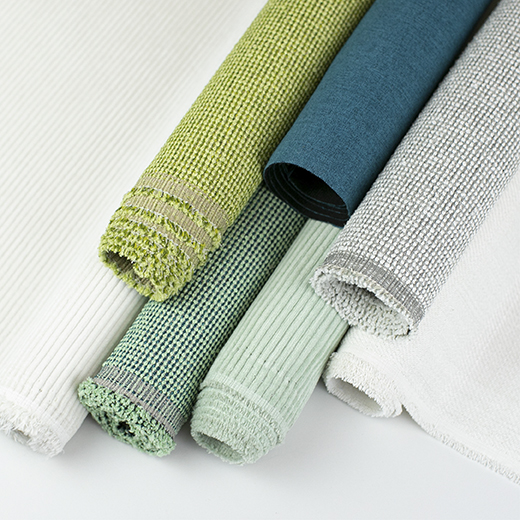 Take a Virtual Tour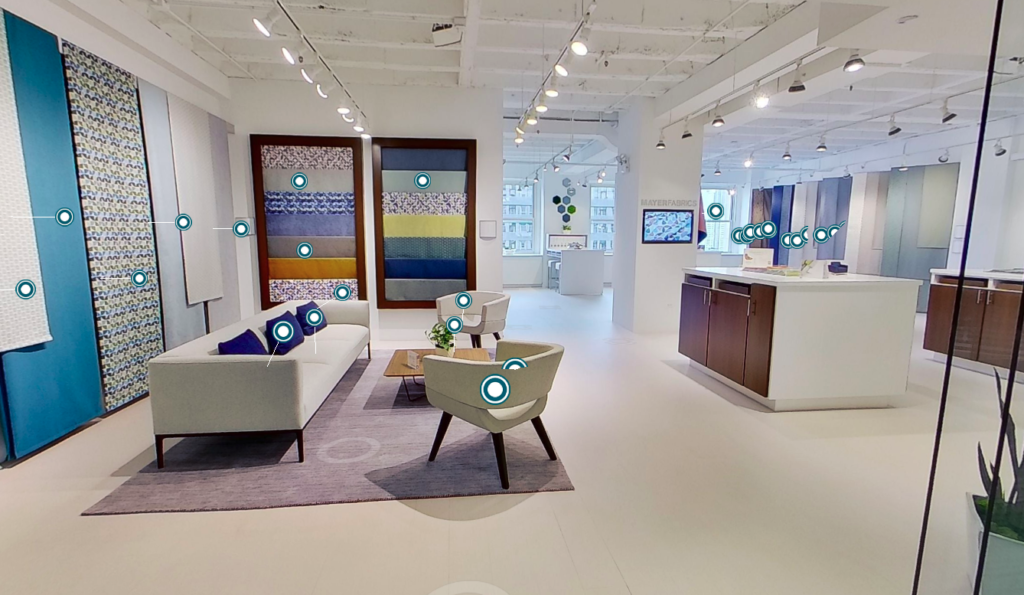 Navigate through our expansive Chicago showroom at theMART and select your favorite products. Want to stop by a Mayer showroom in person? Visit our Showrooms page to find a location near you.
Discover the Colors of NeoCon 2021 by Reading the Latest Blog Post from Design & Color Consultant, Kimberle Frost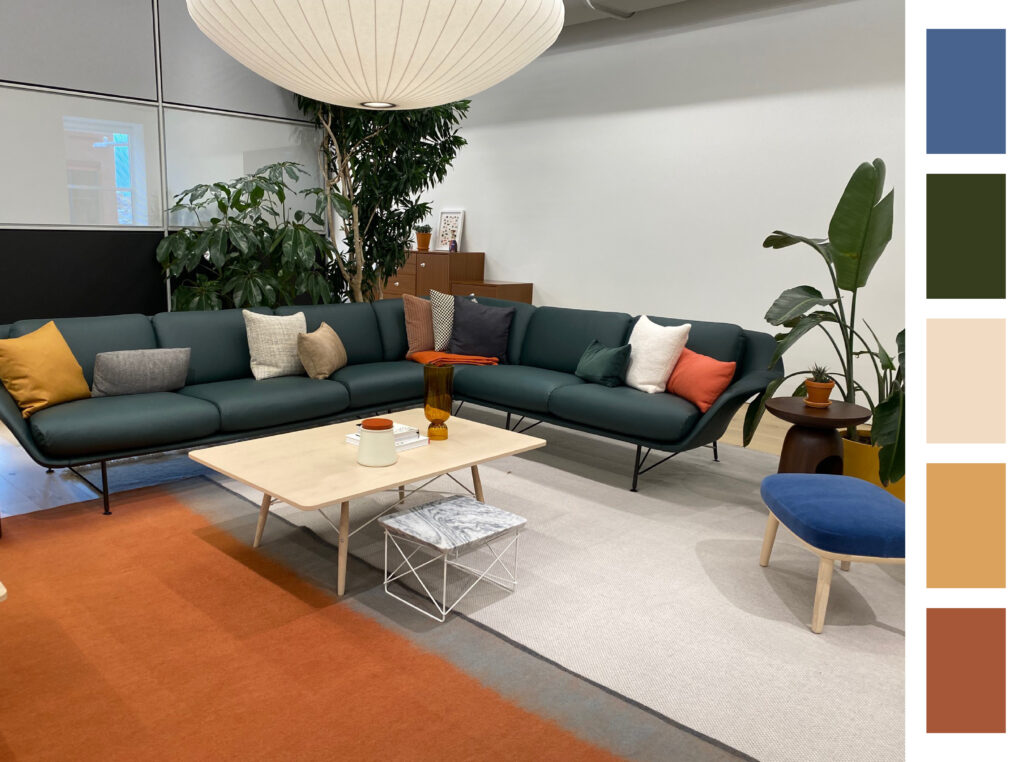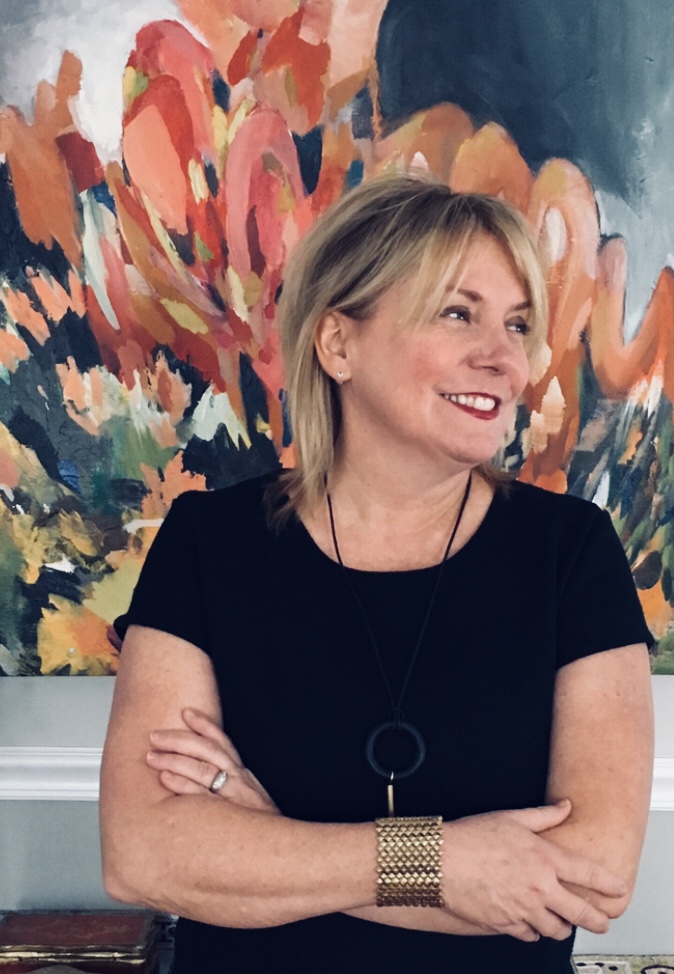 "I've been attending Neocon since 1986 [truth be told] and this is one of the first years where I actually had an opportunity to walk around and really take everything in and observe. I couldn't help but notice two very obvious details; fewer attendees, which made it easier to get a quick Starbucks, enjoy a less crowded elevator and have a long overdue conversation with friends and clients, and, most exciting for me, the presence of COLOR! You could immediately feel the energy in the diverse offering of pattern and color." – Read the full article here.