May, 31 2022 | 1 min read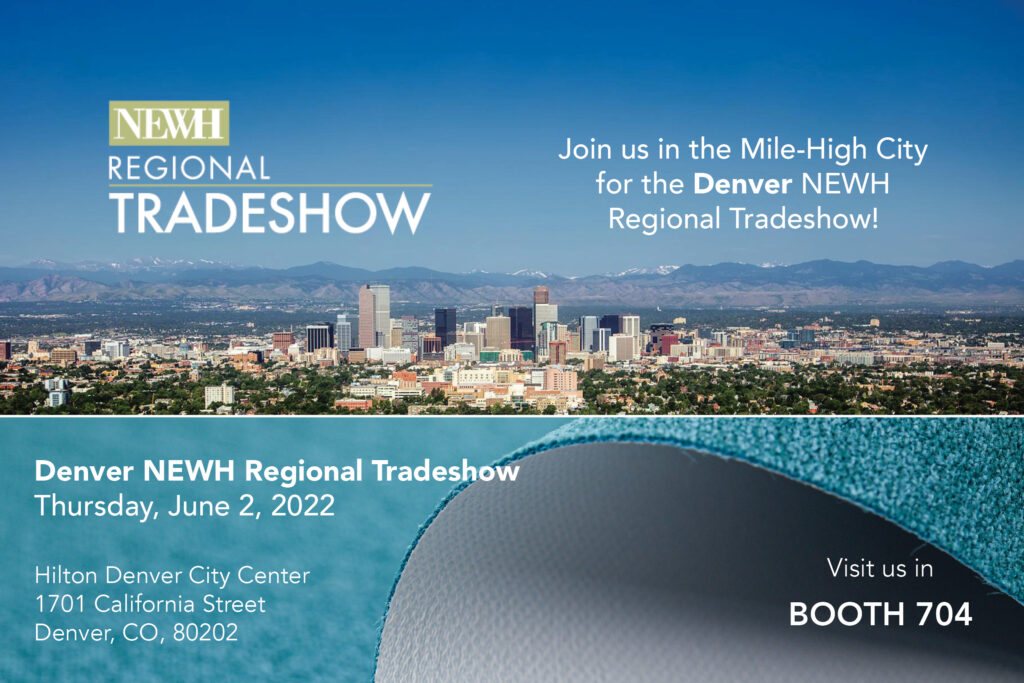 Collaboration, connection and community are the themes for this year's Denver NEWH Regional Tradeshow. Join us, NEWH, inc., and the Rocky Mountain Chapter for a unique opportunity to gather with the interior design community while exploring new products in an intimate, business casual environment.
Visit Booth #704 to see what's new with Mayer, celebrate 125 years in business with us and explore patterns that will be highlighted at NeoCon 2022.
Denver NEWH Regional Tradeshow
Hilton Denver City Center | 1701 California Street, Denver, CO 80202
June 2, 2022
1:00 – 6:00 PM
Booth #704
For more information about the Denver NEWH Regional Tradeshow and a complete schedule of events, visit the NEWH website.