May, 3 2022 | 5 min read
In 2022, Mayer Fabrics is celebrating a huge milestone – 125 years of providing innovative, effective contract textile solutions that work for our customers and their unique needs. We're taking this year to celebrate not only our commitment to the interior design and textile industry, but also the employees who have shaped our 5th generation, family-run company.
Early History
Mayer Fabrics was founded in 1897 in Indianapolis, Indiana under the name George L. Paetz and Sons Upholstery. George L. Paetz, the great grandfather of President Rob Mayer and family, created the company to fill a need for local suppliers and provide products to manufacturers of horse-drawn buggies and carriages.
The late 1800's and early 1900's marked a time of growth and change for the city of Indianapolis. Increasing railroad traffic transformed the downtown region into an industrial hub, thus expanding the manufacturing and labor opportunities in the capital. Operating out of a three story, brick-and-mortar building on 321 S. Alabama Street in the Wholesale District of Downtown Indianapolis, George L. Paetz profited on the city's golden years, selling wholesale upholstery supplies to the many craftsmen and businesses that settled in the region.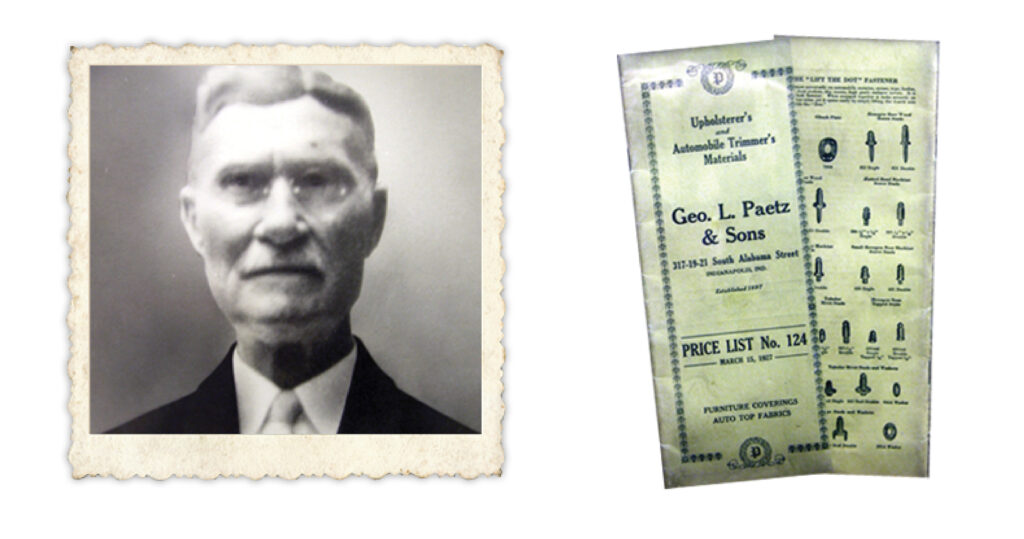 After the eventual fade of carriages, the company transitioned to supplying fabrics to early automobile manufacturers. Indianapolis served as a hub for the automobile industry for a brief period of time, allowing Paetz to capitalize on the demand for interior trimmings. This newfound notoriety expanded Paetz' business, allowing him to explore further into the residential market.
Innovations in the fabric and upholstery space broadened greatly during the mid 1900's. Complex furniture, machine-woven fabrics, advanced dyes and other modernizations made high-quality furnishings available in mass to the public. George L. Paetz and Sons' name in the fabric and upholstery space was solidified, prompting the business to grow regionally and expand into new markets.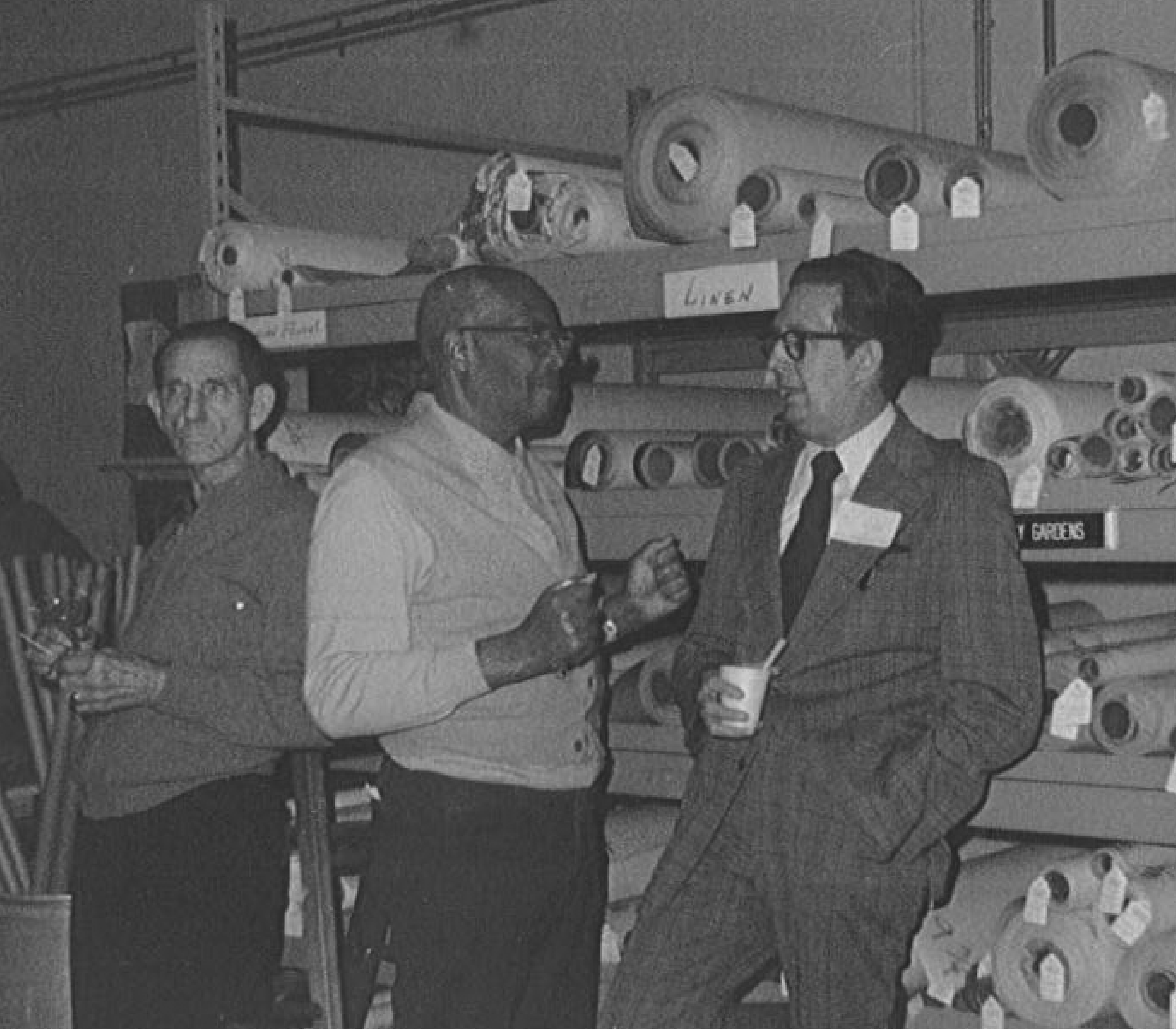 Transition to Mayer Fabrics
George L. Paetz and Sons experienced steady development into the late 1900's despite the various economic challenges. In 1985, Richard F. Mayer, Sr. assumed full ownership of the company and created new division of the Paetz Company – Mayer Fabrics. Mayer Sr. had a vision of what Mayer could offer the contract market, which was highly durable fabrics at great price points.
This vision later evolved into dynamic partnerships with mills and furniture manufacturers across the United States and abroad. Mayer Fabrics maintains special relationships with leading contract furniture manufacturers which helps to expedite the process of creating inspiring environments. We seek out furniture manufacturers, and establish partnerships that reinforce our commitment to providing the highest quality products backed by exceptional customer service.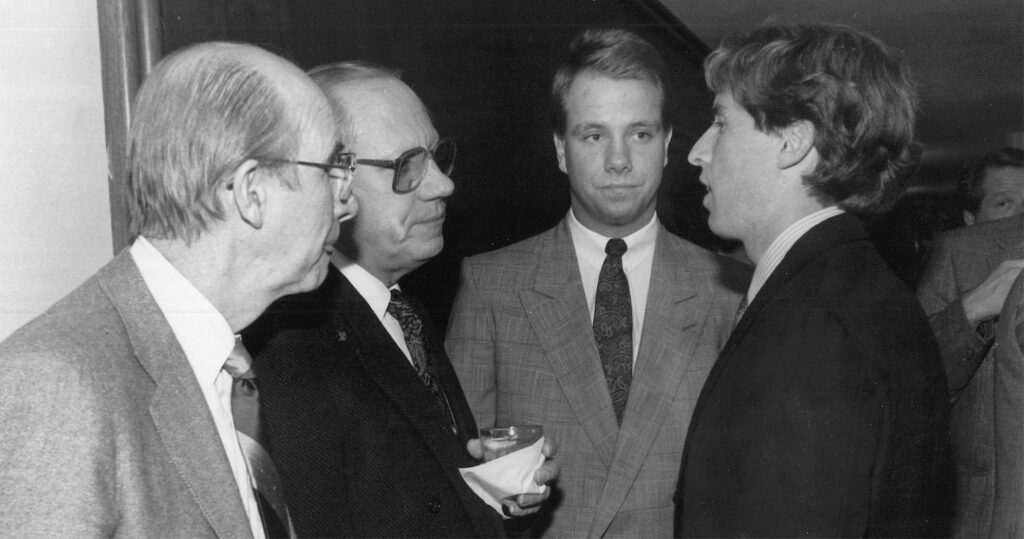 Family-Oriented Culture
Mayer Fabrics wouldn't be here today if it weren't for the relationships we've built with our partners and—equally important—the relationships we've built with our employees. Mayer has always placed focus on our family-oriented culture that prioritizes the success and growth of everyone who works here, from tenured employees to new hires.
Shepherding new experiences while promoting personal and professional growth are imbedded in our foundation.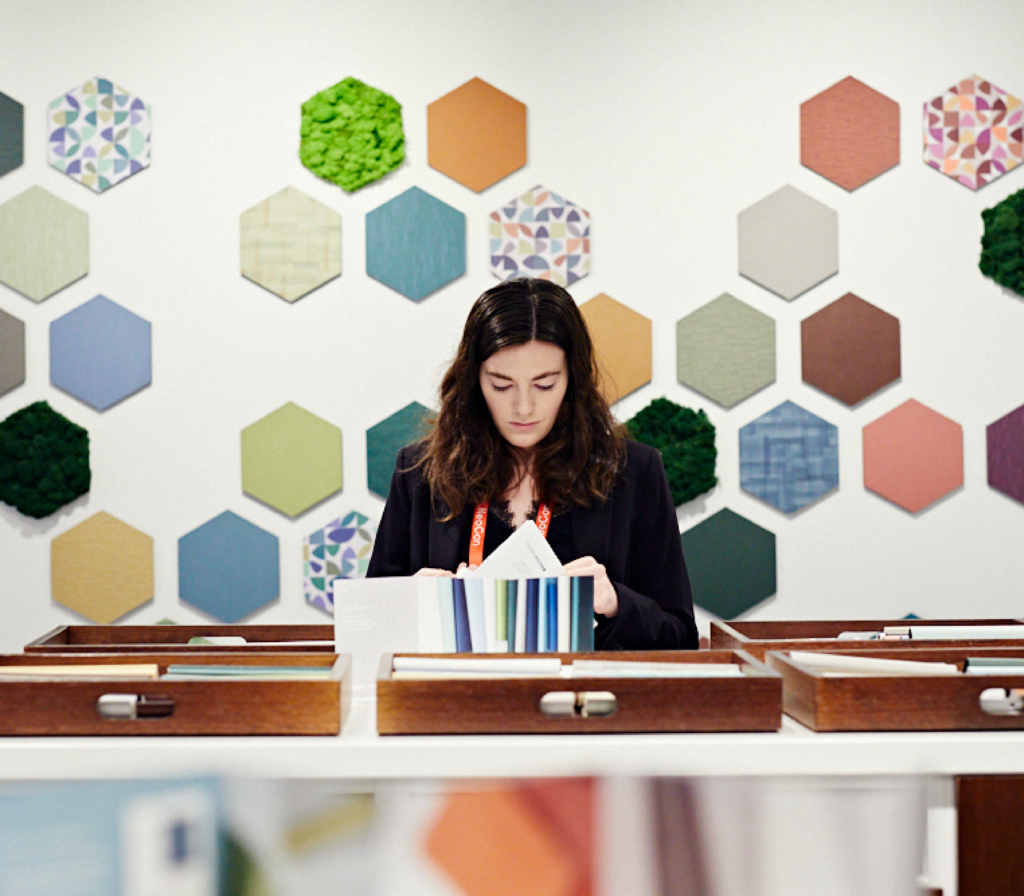 "We pride ourselves on the longevity of the employees here. Not everyday do you walk into a family business and see 30, 40 and 50-year employees."

Bryan Mayer, IT/Operations
Several employees have spent most of their careers with Mayer, transitioning to new departments and growing with the company as it expands. Warehouse General Manager Joey Koontz started with the company in 1980, originally working as an Order Cutter at the age of 20. "Upstairs (at the old building) there is this big metal door," says Koontz. "The day you start (at Mayer Fabrics), you put your name on the door. There's some people on there from 1934, 1940's. Every now and again you just go up there and see what names you can still see."
Looking to the Future
Today Mayer Fabrics' operations spans the U.S, Canada, Mexico, and internationally. Our corporate headquarters, located in Indianapolis, Indiana acts as the main distribution point for products and office personnel.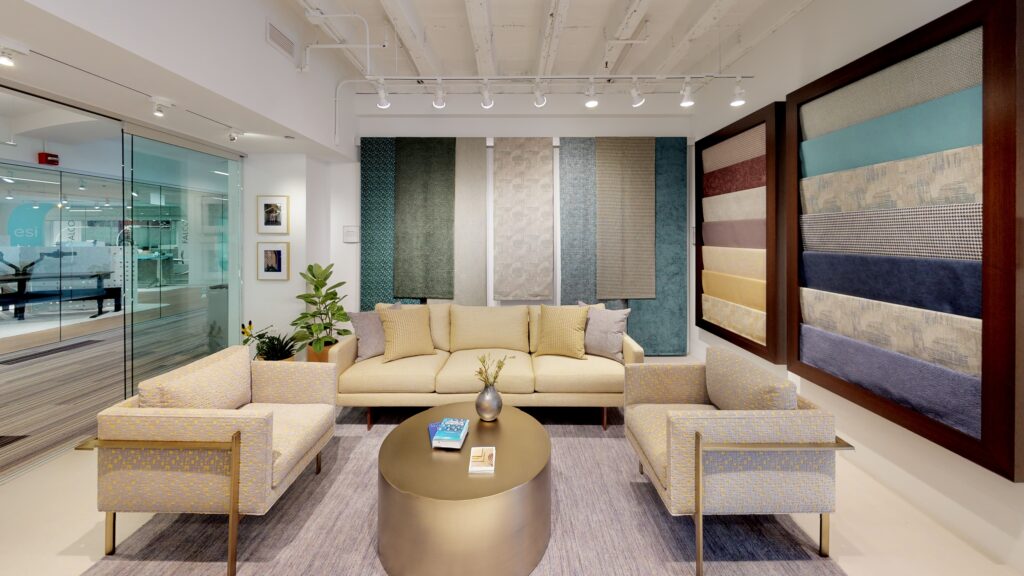 As our product offerings have grown so has our passion for the industry and the commitment to our customers and employees. The same values that Mayer Fabrics was founded with in 1897 are relevant more so today than ever – Character, Team, and Constant Improvement.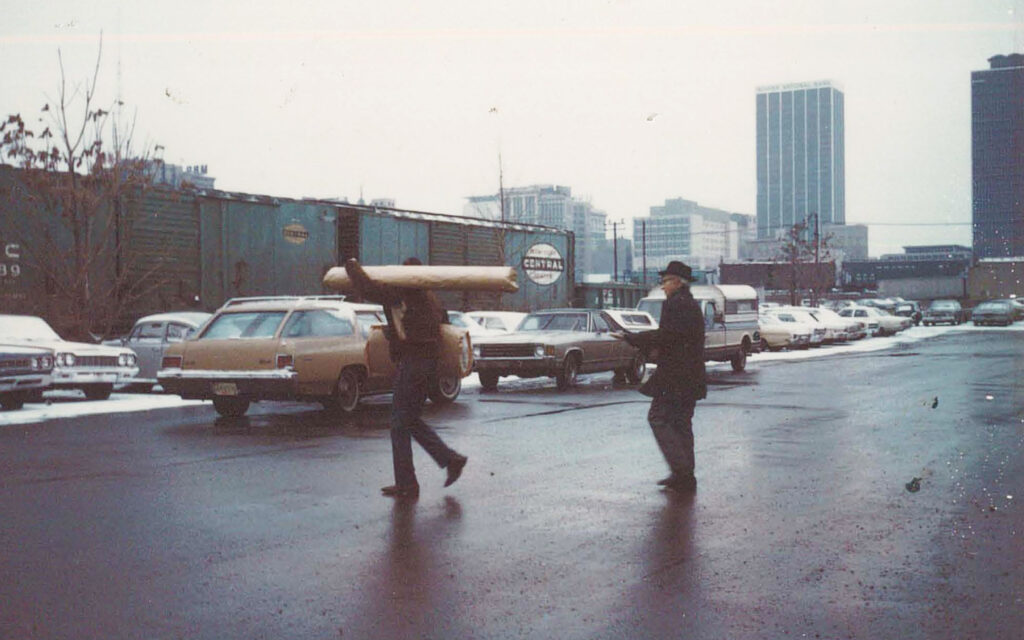 "Not a week goes by that a customer doesn't say to me, you have exceeded my expectations more than anyone else has ever done. And I always say, that's what we do, that's what we do at Mayer Fabrics. And it's true. It's what we have done for 125 years and it's what we will continue to do for the next 125 years."

Sales Service Manager
While the textile and interior design industry has changed drastically over the last 125 years, we strive to remain a family-oriented business that stays true to our simple beginnings as a brick-and-mortar upholstery shop. We're looking forward to the next 125 years of Mayer Fabrics – working with our employees, industry partners and design community to create innovative textiles and inspiring environments.
A Note from President Rob Mayer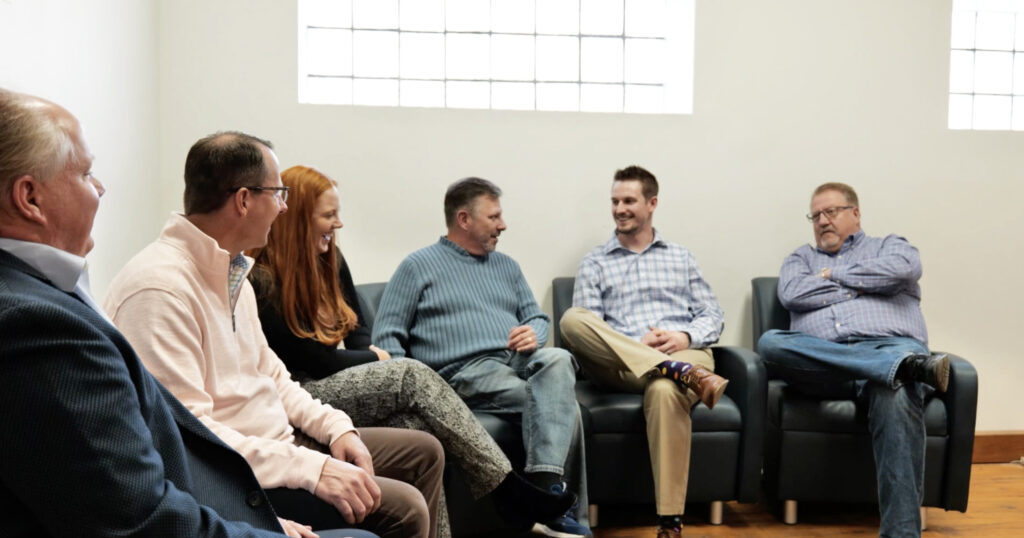 "We could not have reached this milestone without everyone that has loved and supported our company in the past 125 years. It is humbling to have the 4th and 5th generations managing the business today. We believe those that have come before us would be proud of the company that has developed from the corner of a horse stable in August of 1897.

Throughout this year we want to celebrate and thank everyone who have made Mayer the company it is today. To our associates, customers, partners, and everyone who have touched Mayer Fabrics, we thank you. We look forward to what lies ahead for Mayer Fabrics."

Rob Mayer, President
View the full press release for Mayer Fabrics 125th Anniversary below: